2019 AWARDS
RAL - Honorable Mention Award - Audience Choice - UM Priddy Library - Shady Grove Campus. February 2019.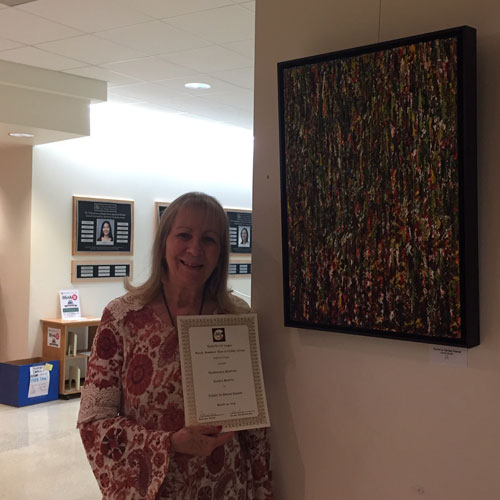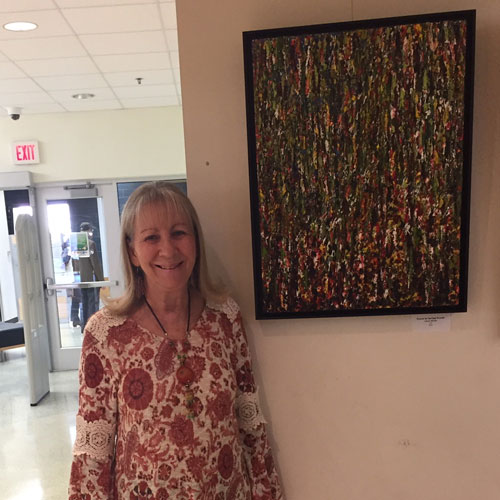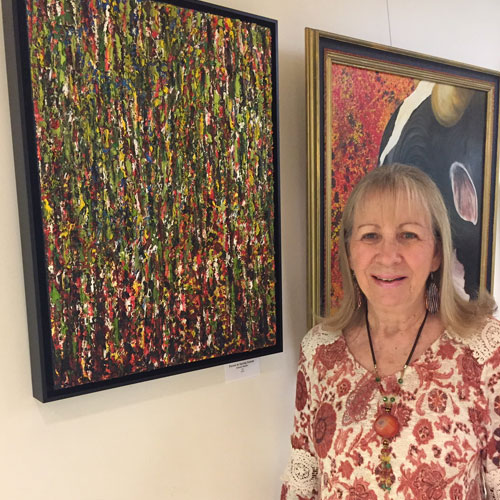 MAA - Friendship Heights Village Center - Second Place Award - Web of Peace, June 2 -July 7, 2019.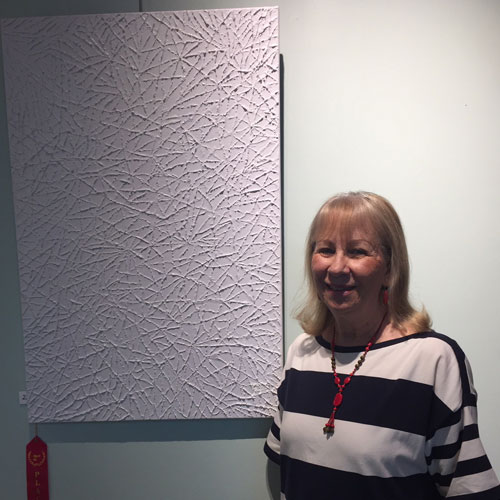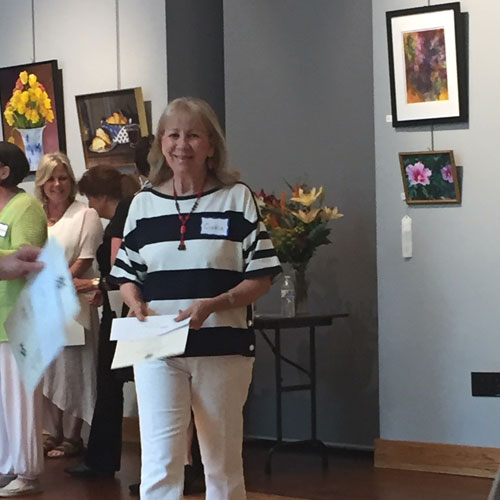 2017 AWARD
3rd Place - Blending of Colors/Fall/Four Seasons From Within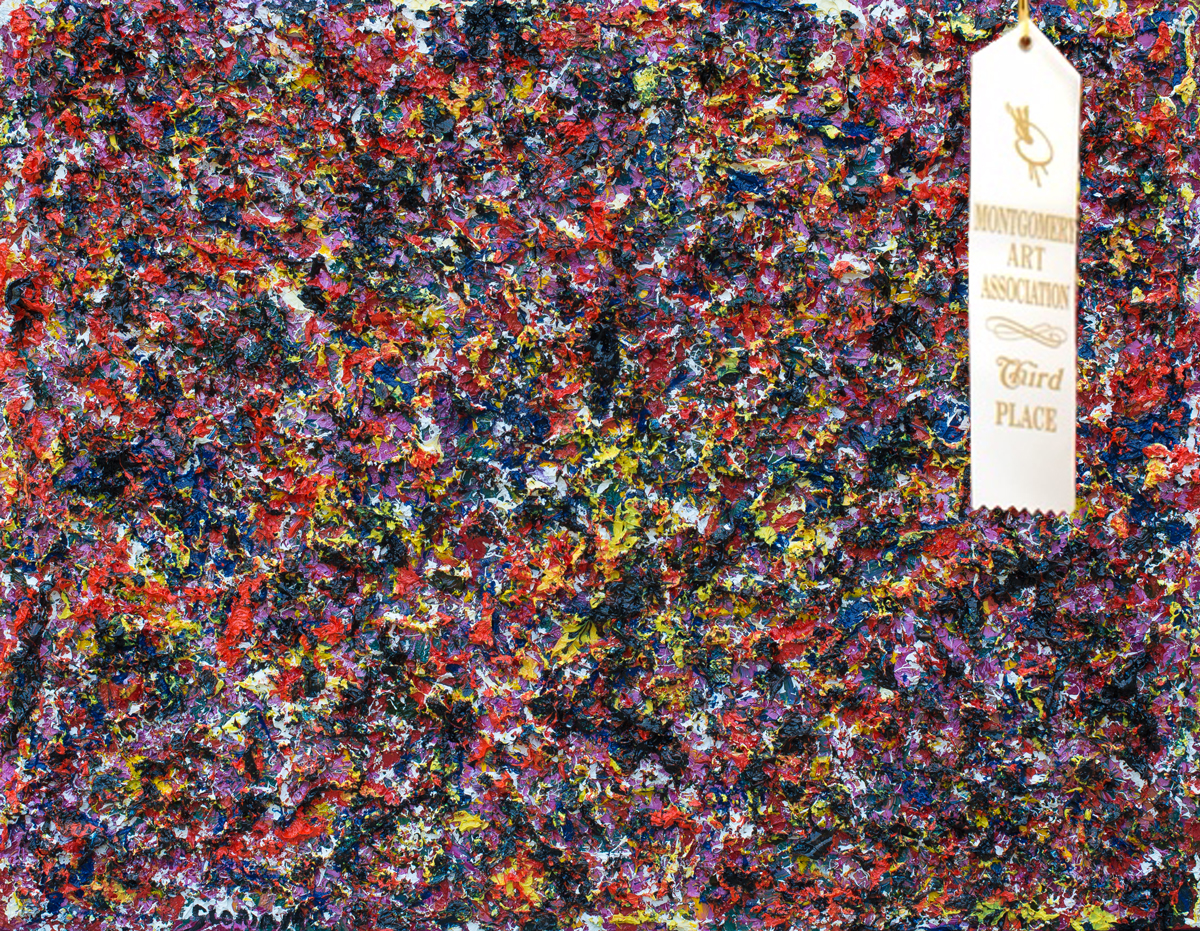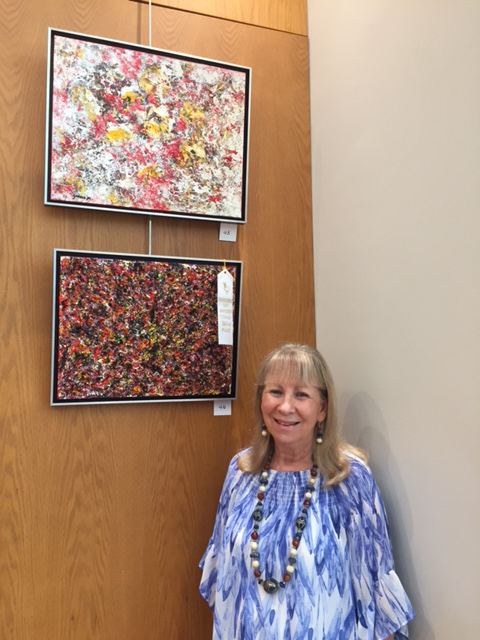 ---
Montgomery Art Association - Creative Expressions 2017 - May 29 -June 24, 2017 at Friendship Heights Village Center, Chevy Chase, MD
Abstract / 3-Dimensional
---
Awards
First Lisa Trevino "Untitled"
Second Gale L. Bell "I See"
Third  Gloria Miotto "Blending of Colors"
Hon, Mention Barry Perlis "Ecstasy"

---
Glenview Mansion Art Gallery
Message from the President, Patrick Sieg
Dear Rockville Art League members,
Lisa and I braved the extreme cold and attended the opening of the Glenview Mansion Gallery January show. We are glad we did. Member Gloria Miotto Wright was one of the main gallery featured artists and her stunning abstract paintings were on display.
In the board rooms we have Diane Jeang with several of her award winning oil paintings on one side and Michael Kuchinski with a selection of his recent photographs on the other side. These three artists represented RAL beautifully.
Often artists are celebrated for their unique, individual vision and their influence on viewers. Salvador Dali is quoted as saying that "a true artist is not one who is inspired, but one who inspires others."
Edgar Degas said "art is not what you see, but what you make others see."
I believe that being an artist is also about supporting other artists and learning something new when you do.
As an art lover I know that art pieces can conjure up emotions. Gloria's colors and compositions made me "feel" the seasons she was depicting in her work. Her winter selections made me feel colder (even more so than I already was) and her spring and summer paintings made me feel warmer (very much appreciated this time of year). And Gloria was happy to share how her thoughtful process created those feelings. Now I have a greater appreciation of abstract art.
Similarly I learned about how Michael creates breathtaking abstract shapes in his photography with thoughtful use of technology married with his camera's capture of reality. Lucian Freud said "the longer you look at an object, the more abstract it becomes, and, ironically the more real." I now know more about photography and more about abstract art.
Lisa and I went to the January show opening for fun and we left with knowledge and appreciation.
Members of our league have many art related events planned and in place all the time. Please do yourself a favor and see what they have created and take away new ideas that may inform your art and allow you to inspire others.