Life as Art
This book - Life as Art - is a composition of six thematic series showing the evolution of Gloria's artistic life and is a tribute to the trials and experiences of Gloria's personal, artist journey. The six series presented in this book are:

(i) Consciousness as Art Series
(ii) Nature as Art Series
(iii) Four Seasons as Art Series
(iv) Struggles as Art Series
(v) Mixed View as Art Series
(vi) Web as Art Series

Gloria's interest for social, political, ecological, and interactive assimilation of humankind and the environment have been Gloria's central focuses in her art.
These themes are represented in her pieces as a reflection of her time spent as a citizen of the world, witnessing both the beauty and the horror that's come to pass. Be it a time from her past or a moment in the present, Gloria believes in analyzing through art—the wonders of the world's inhabitants.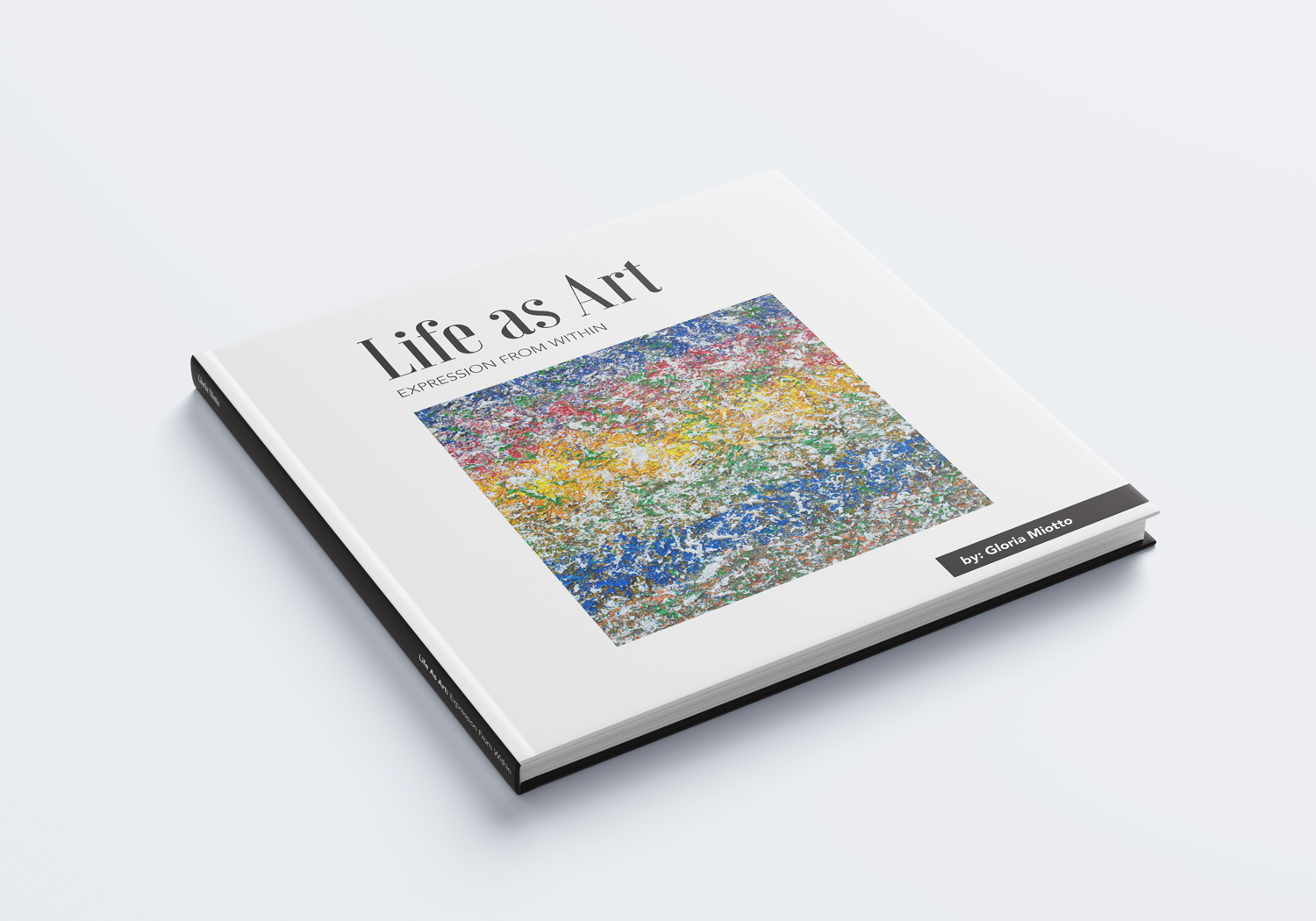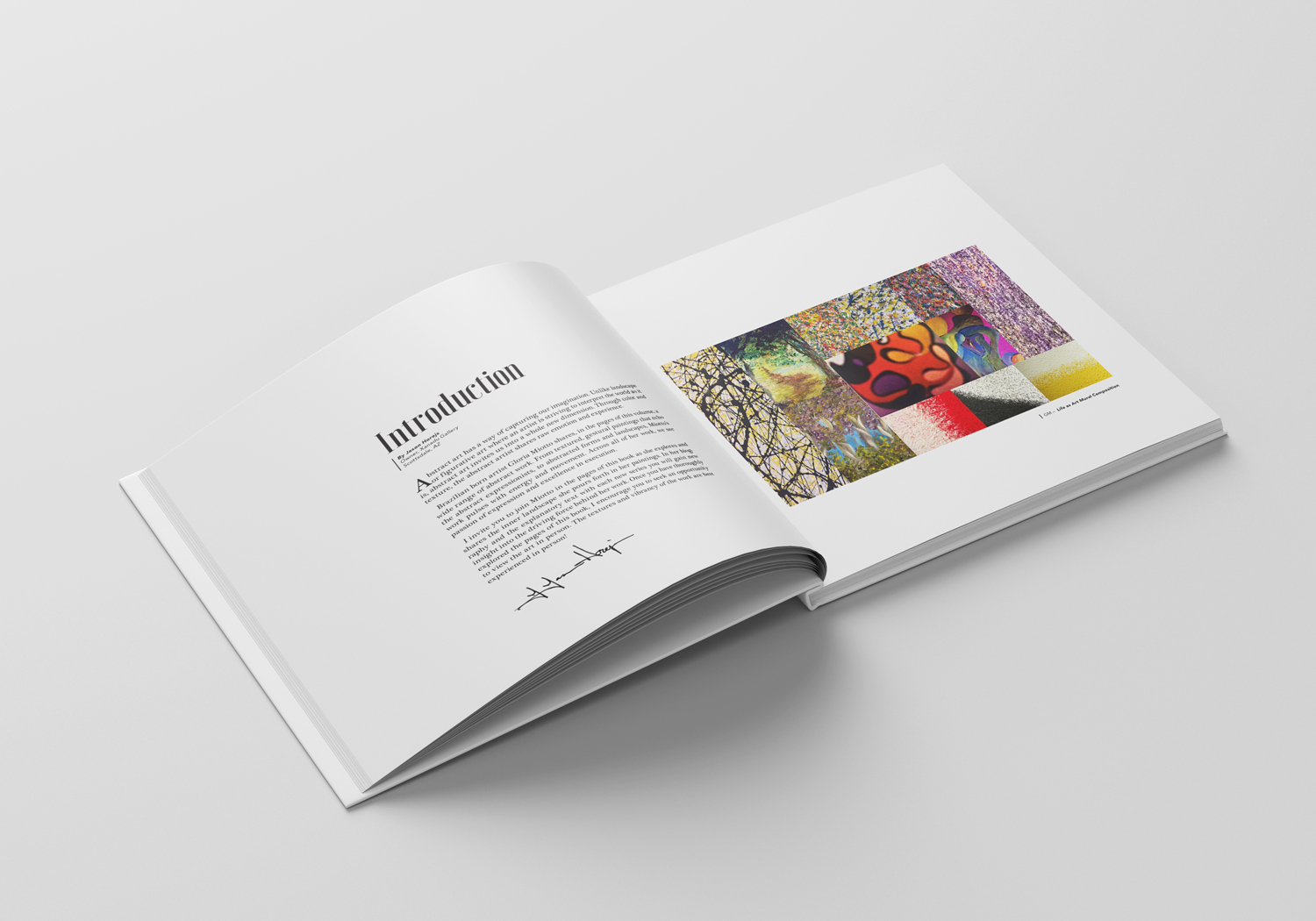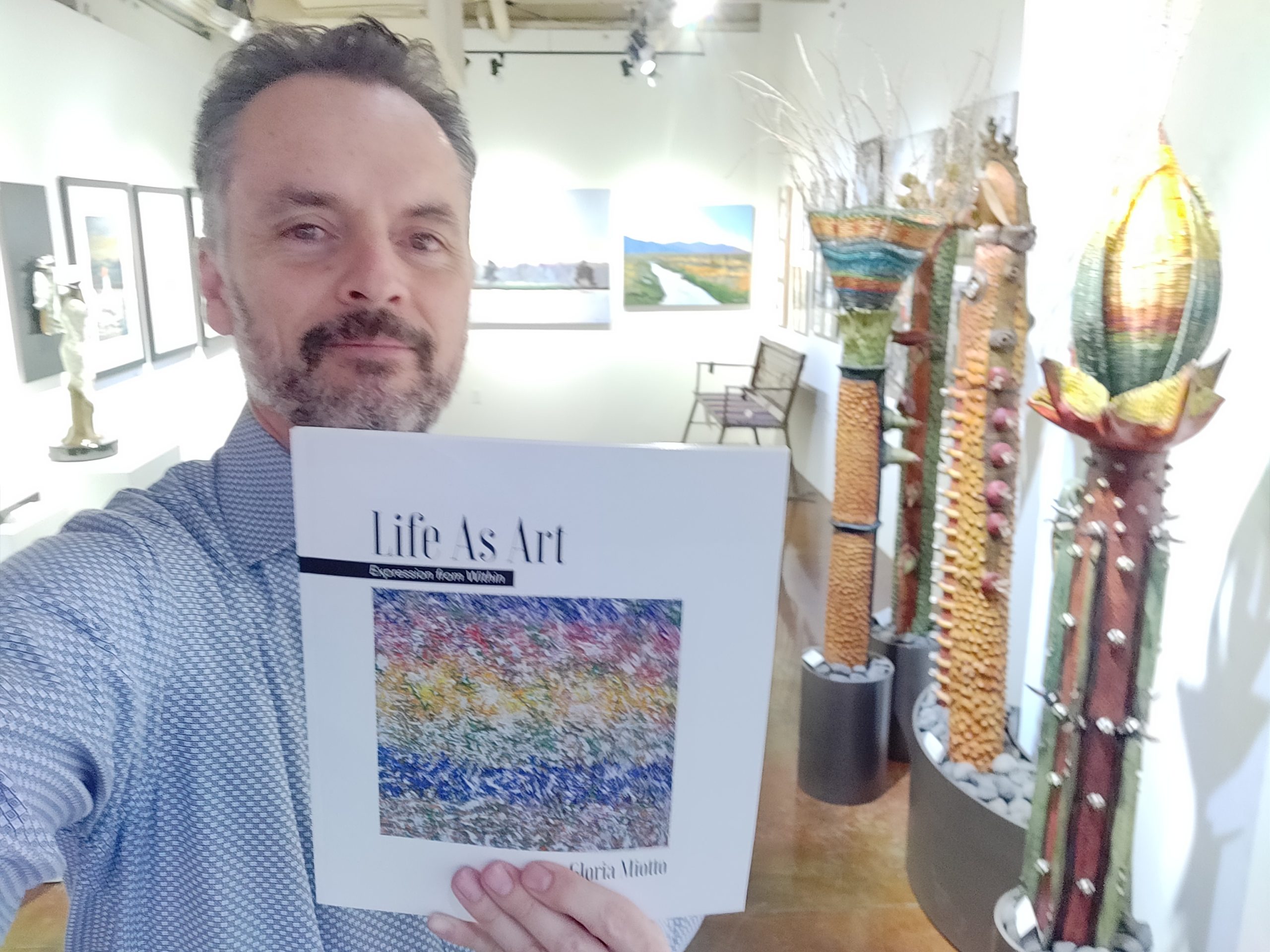 Four Seasons as Art Series
During the creation of Four Seasons as Art Series many aspects of her life were in the midst of transformation. The world, in many senses, was evolving around her. All her emotions—the happiness, but also the sadness—were captured into this series. Four Seasons as Art Series is a visual representation of the transformations and challenges each season presents in our lives as a mirror image. Each season was painted with the intent to evoke different reactions and challenges for the viewer. This series was created between 2017 and 2018.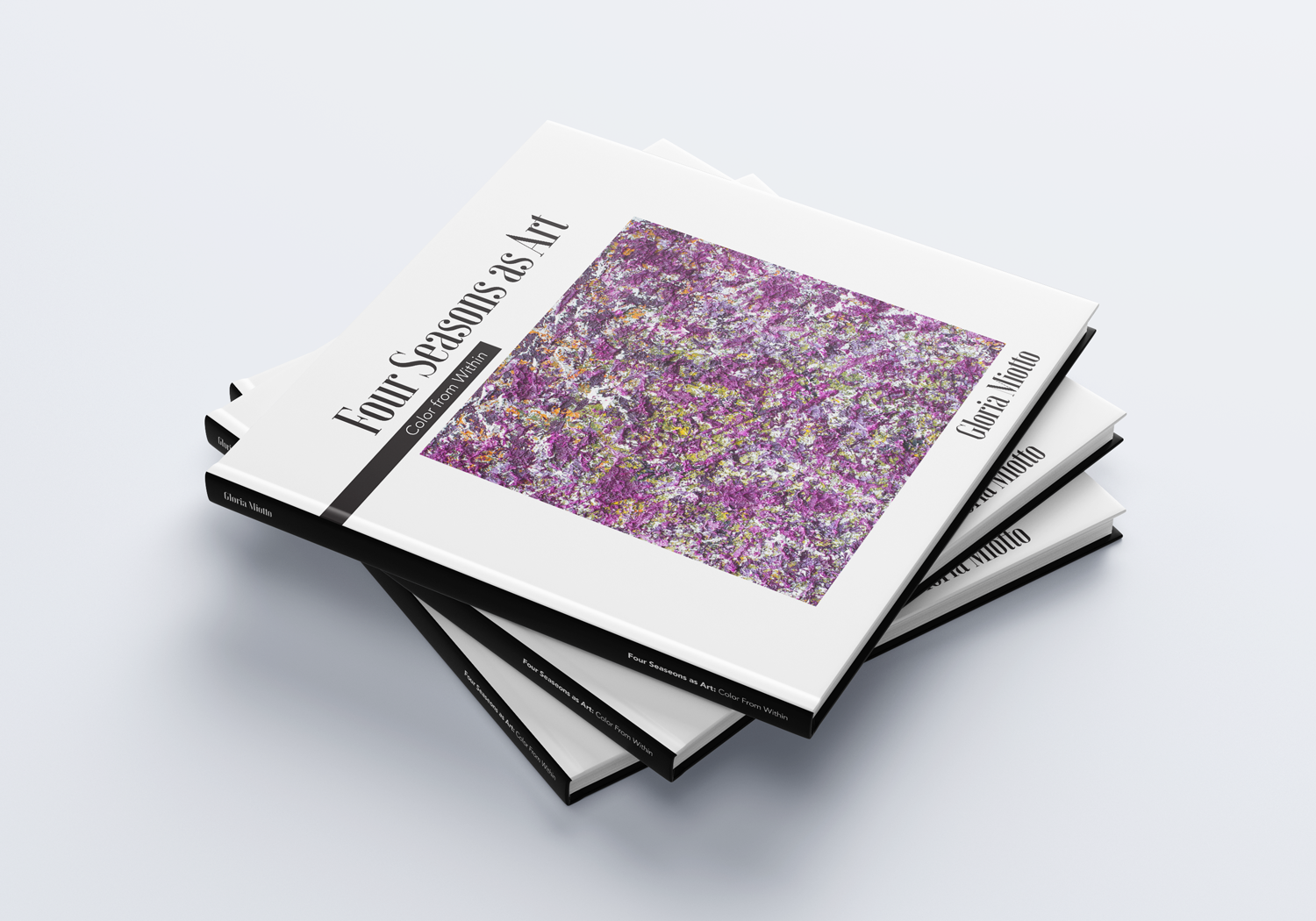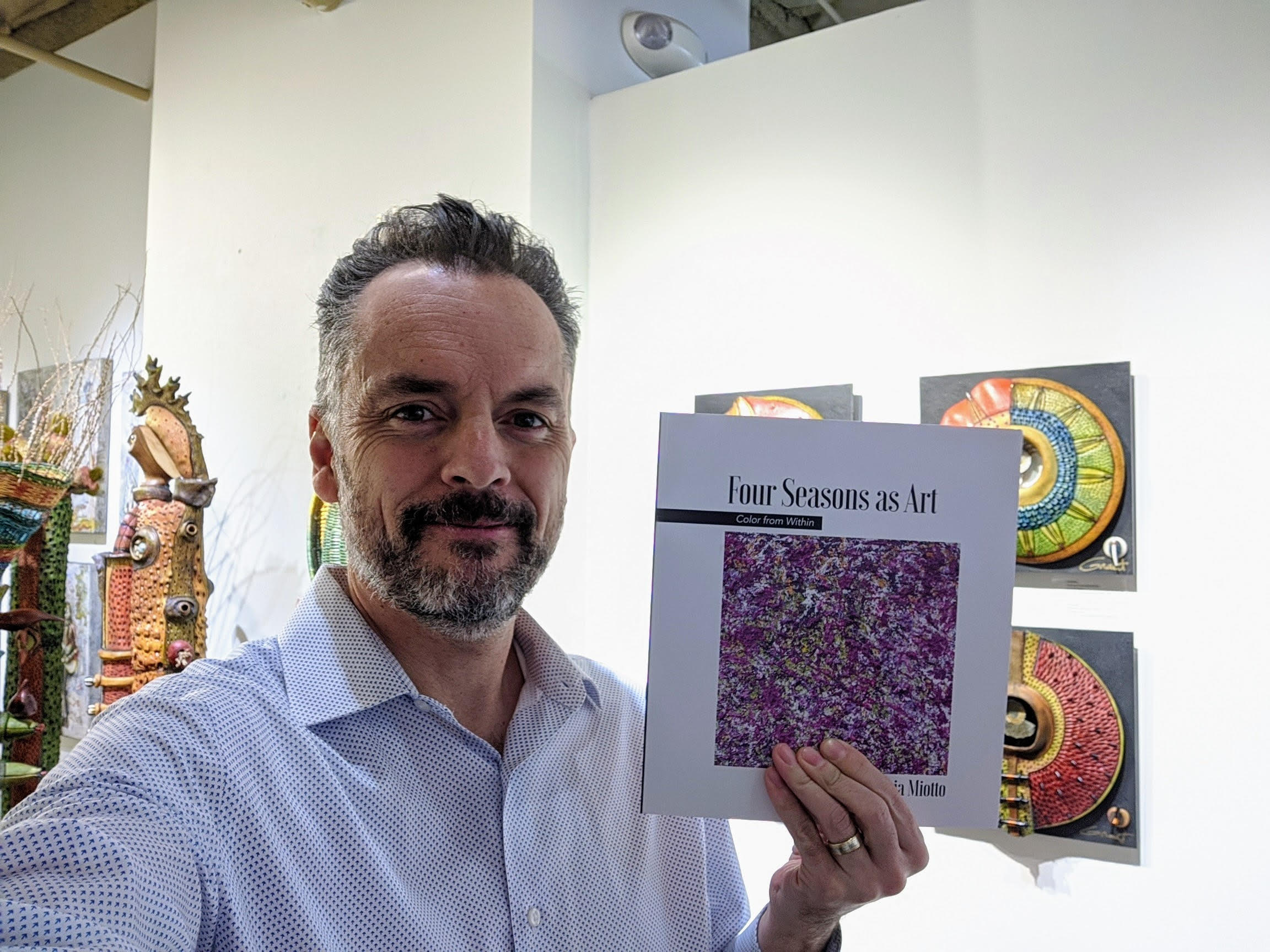 Nature as Art Series
Nature as Art Series, is an introduction to Gloria's life as it is formed by art.
As we examine the social, economic, educational, and health issues faced by the poor and those living in developing countries, we learn that circumstance greatly affects each individual. However, just as nurture does, nature too plays a large part in our lives and we must study the relationship between a person and their environment to see them in a brighter light.
Sometimes through life's many perils, a new perspective can be seen. Nature, in its glory may create destruction or beauty; a balance of light and darkness may allow a different view on one's calamities. Through the worst of times, an aim to find the beauty amidst the darkness could potentially exonerate
one's soul from the earthly troubles they face.
Gloria's began examining nature through forms of colorful impressionism and abstract art with hopes of expressing `nature's true beauty, be it in joy, anger, or sorrow. The paintings in this series were created during the seventies and continued later on between 2014 and 2016.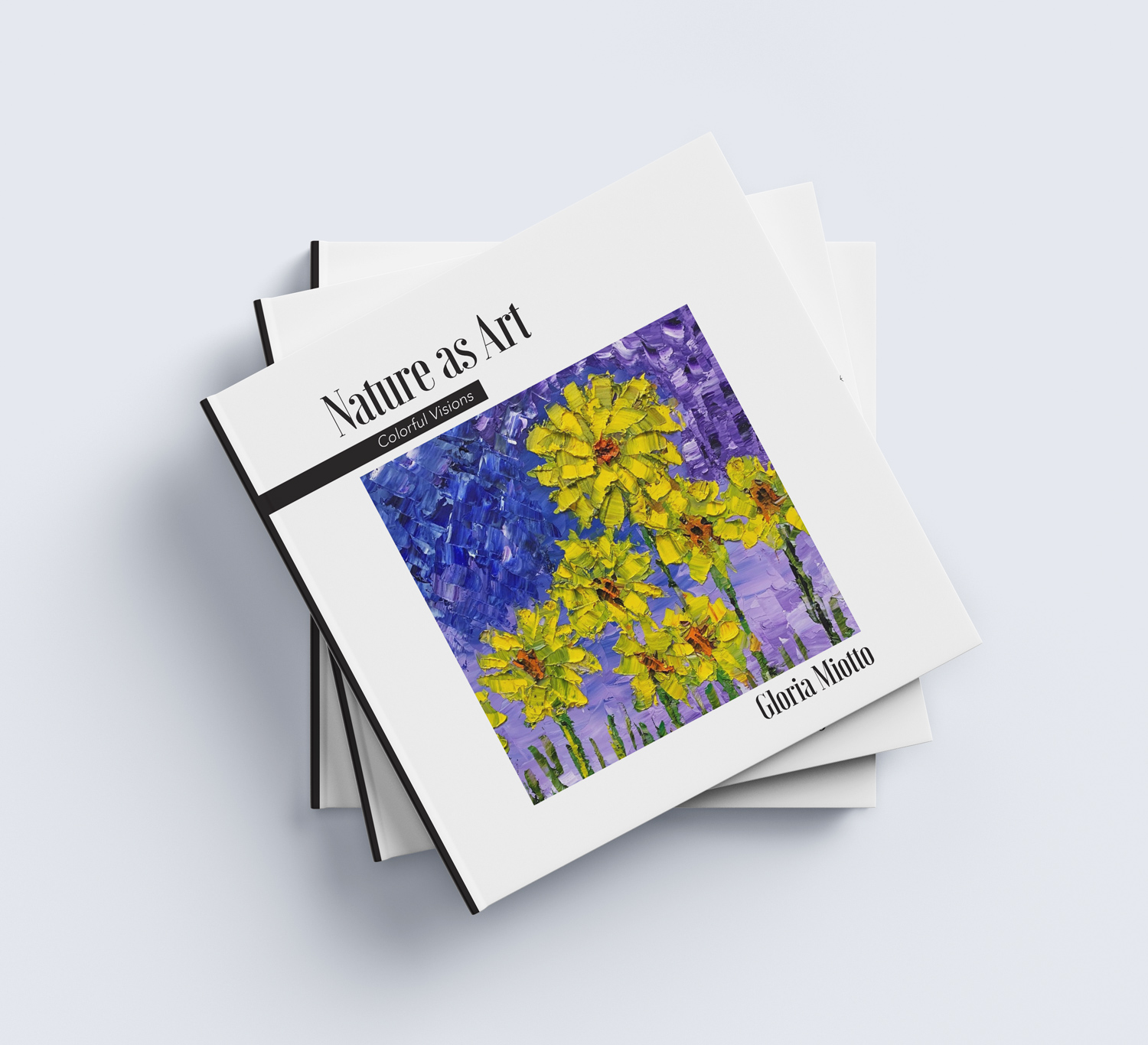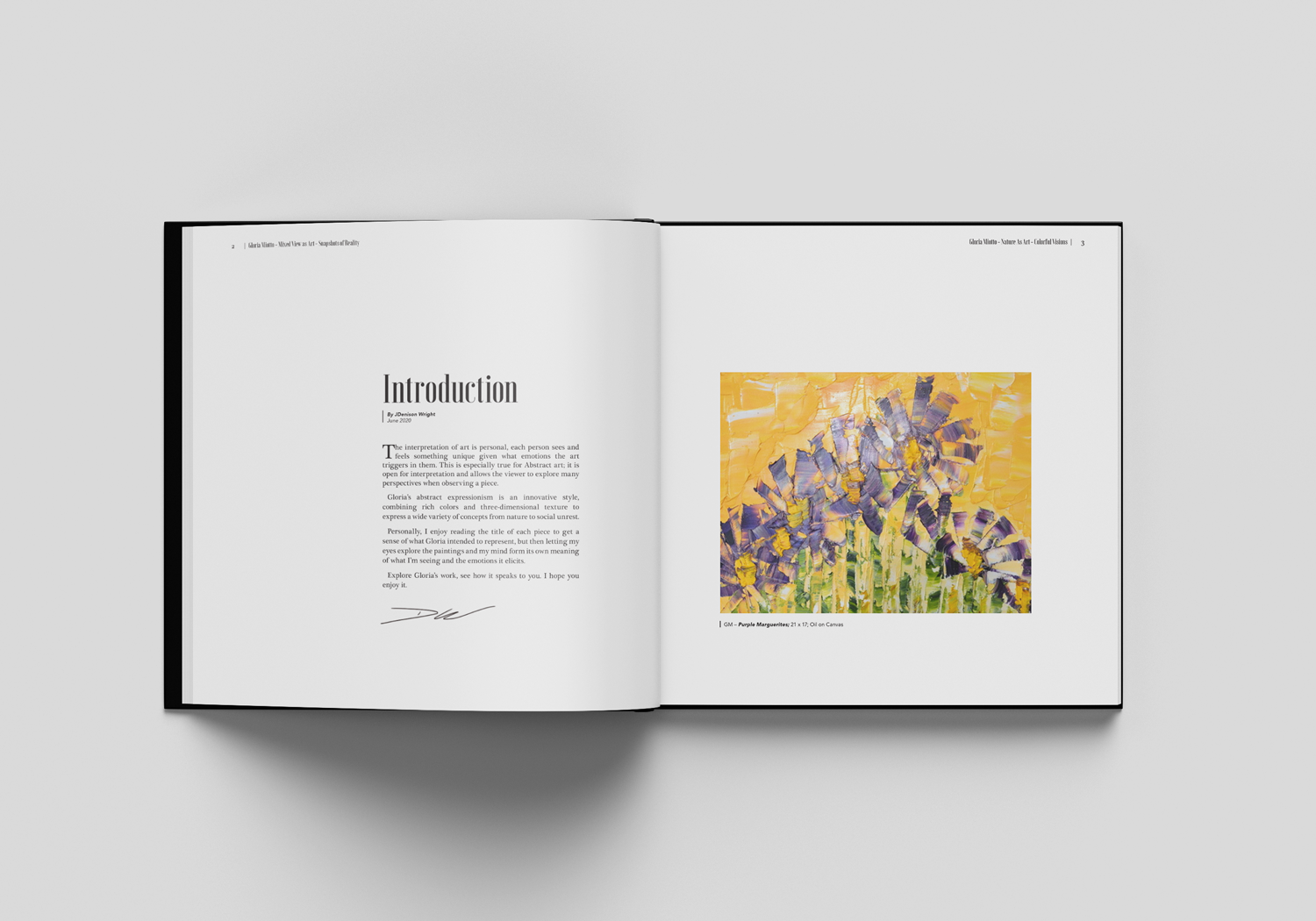 Struggles as Art Series
As Gloria was exploring themes that later turned into Struggles of Peace she was in the process of evaluating the presence of peace and its impact in our lives, in the environment, and in society.
As Gloria began painting these relationships she discovered that peace is mainly composed of three elements: Basic/ Existential Struggles, Specific/Daily Struggles, and Challenge/ Life Struggles.
Each of these categories addresses the different issues developed from our society, the environment, and our human emotional responses. The colors explored in this series reflect her stance on each of the three main struggles.
Looking back to this series, keeping in mind the current situation revolving around COVID-19, it can remind us of the process it takes to regain our internal peace even when our external lives have been altered.
The COVID-19 global pandemic has brought illness, despair, and death which represent the dark side of this crisis. On the other side, people all over the world are in search of peace of mind with the hope of getting back to physical, social, economic, and spiritual wholeness.
This series expresses her emotional and mental path of fight as she aims to conquer darkness and resume internal peace. Her expectation is that her audience will bear witness to these responses she expressed and feel the same impact. The paintings in this series were done between 2018 to present.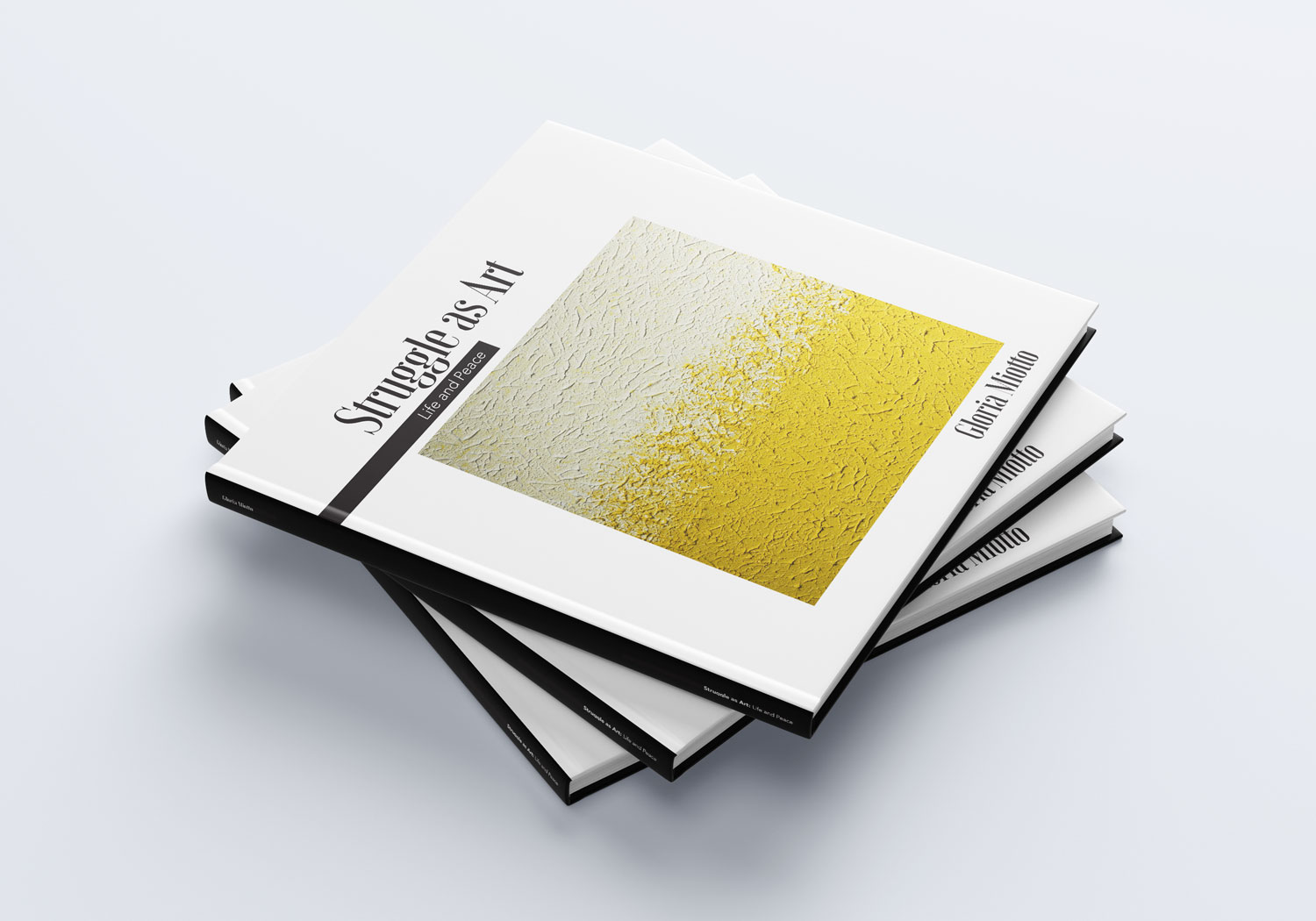 Web as Art Series
Our lives and the workings of the world as they pertain to modern times are all governed by technology. From an artistic perspective, Gloria explored her feelings on understanding the world's present and future survival through the use of webs. In using texture and/or the dripping technique, she was able to demonstrate the different webs of our lives.
In this series the influence of Jackson Pollock played heavily on her work. The connections she examined were about the relations found between humankind, our emotions, how we support one another, and how human actions of violence and destruction can affect our roles in society, our families, and ourselves.
Her hope is that her message will invite the viewer to draw upon their own conclusions about the webs of our lives and how what we do and say will impact us as individuals, but also the world. The paintings of this series were done between 2018 to present.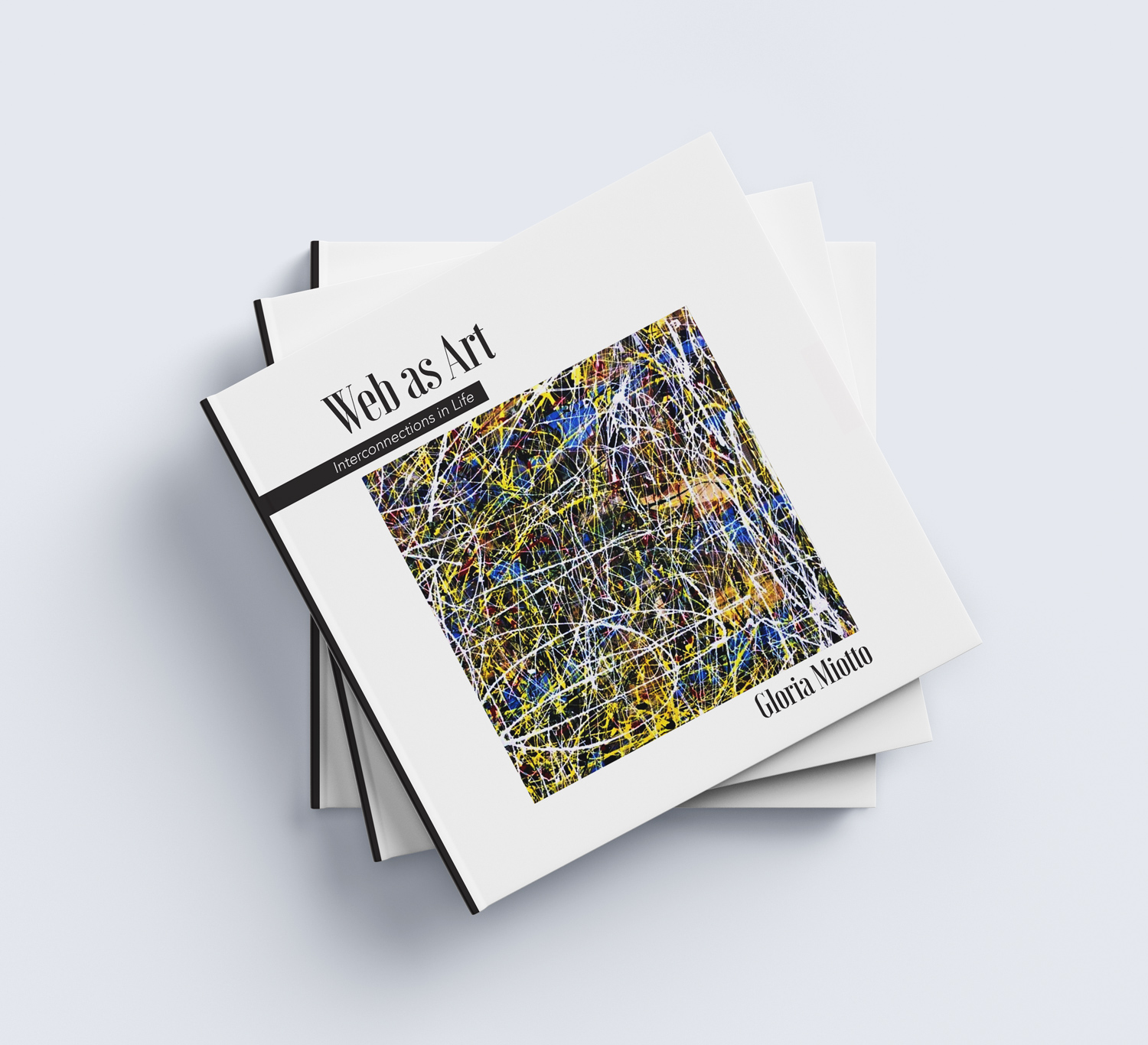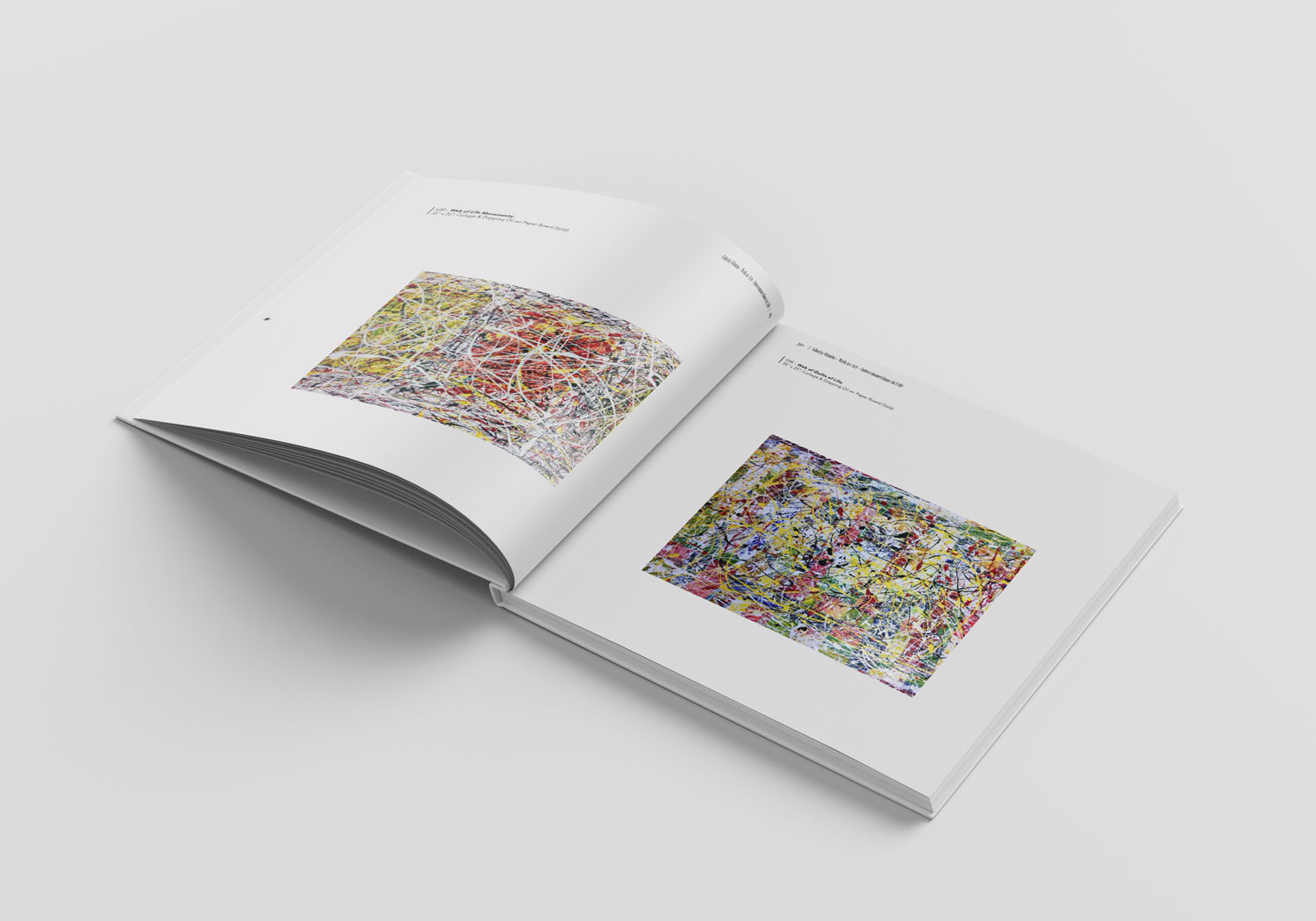 Mixed View as Art Series
The Mixed View as Art Series represents specific aspects from Gloria's day-to-day life. The pieces are like snapshots of the different moments, memories, and realities that showcase times from her past and present.
Her style transitioned, heading in a more abstract expressionism direction with her own unique technique that she developed for her art work. In this phase the interaction and assimilation between humans and nature is very present in the works of art. The paintings in this series were done from 2014 to present.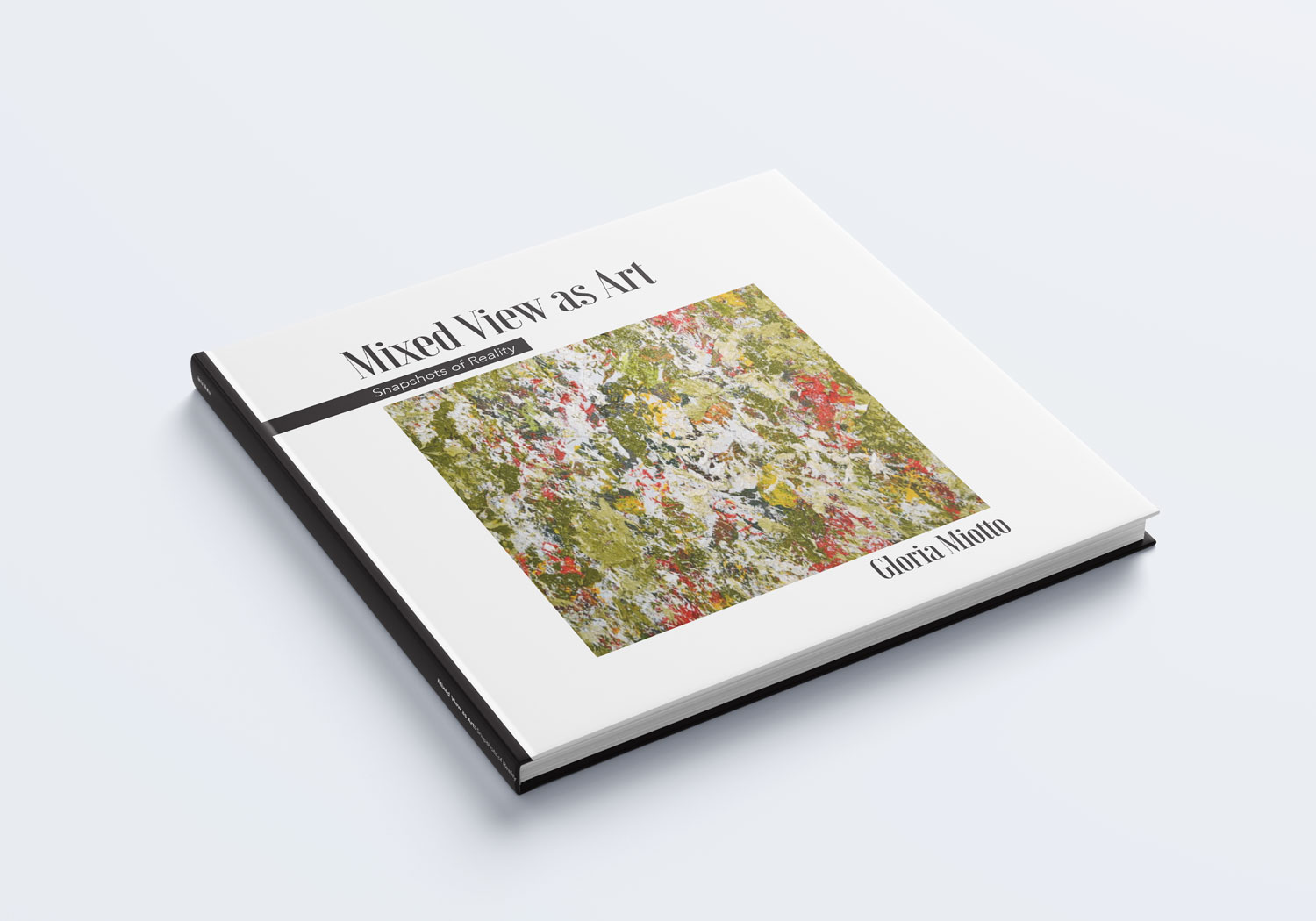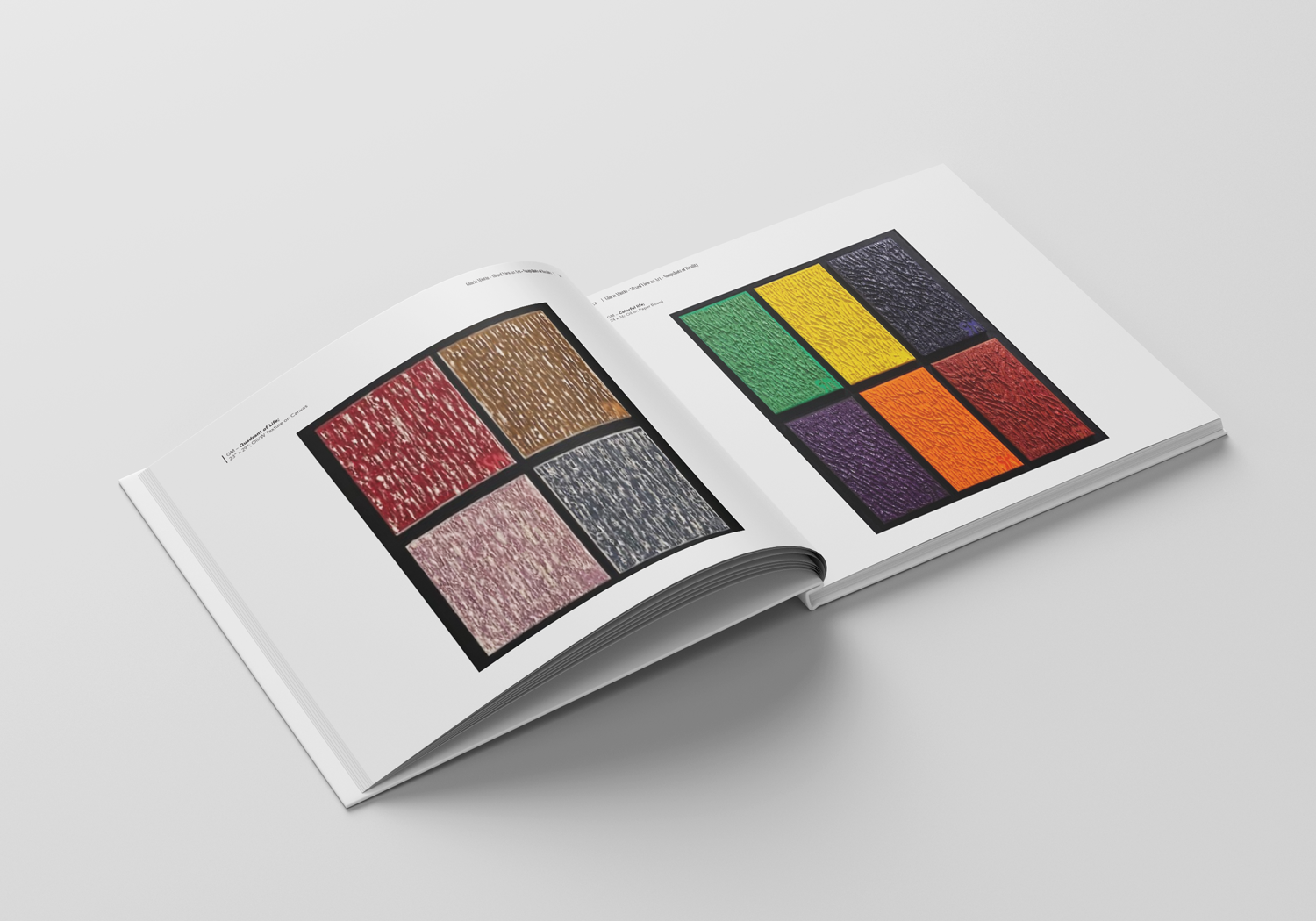 Consciousness and Reality as Art Series
"Conscious Series" is a composition of paintings representing Gloria's personal life during the period she was living in Brazil. Her artistic life started during her teenage and university years.
Gloria's interest over the social, political, ecological, and assimilation ofpeople within a society and within their environment has always captivated her.
Living in Brazil during the twenty-five years of the military regime opened her eyes. She experienced the student's movement against the military regime and during her university years she had the opportunity to work in public health for a low-income neighbor (favela) which gave Gloria her critical consciousness of the Brazilian society.
After learning about the Brazilian social stratification and how it affected everything from societal hunger, wide-spread malnutrition, increasing unemployment rates, an increase in illiteracy and poverty and disease, put into perspective the worldly issues Gloria wanted to change.
Academic books could not express to the same degree, what Gloria was seeing firsthand. Due to a lack of resources to change the situations around her, Gloria was forced to release her emotions through painting.
The first painting she ever created at the start of her artistic life was the "Student's Demonstration Against the Military regime in Brazil" in the town of Ribeirao Preto from 1964 -1965, after the military took over the government.
The memory burns as a stressful and dark reminder of what a society looks like as it falls.
The other paintings in this series represent her experiences and the impacts they had on her life as she aided low-income communities through 13 their health crisis. These pieces represent her educational years as a university and then later as a health professional. The stratification of Brazil's society from that time is shown in four paintings indicating the different visions and perceptions she felt during this time in her life.
The paintings in this series represent different aspects of impoverished working woman alongside a few pieces that depict the poor social classes.
One specific painting showcases a poor mother and her children, highlighted by another piece that captured the essence of the starving children of Brazil as a direct result to the regime.
The second to final composition in this series is a dedication to the resilience of the poor Brazilian people. Although their class made everything from finding work, to gaining education, harder, they persevered through life with some happiness.
The final piece is a self-portrait. Gloria's tears represent the discovery of the decay of her society. The paintings from this series express the different experiences she had while working with this poor community.
This series contains a total of fourteen paintings and they were done in between the 60's and lasted through the beginnings of the 70's.